Expert Packing  & Unpacking Work
Packing & Unpacking Services in Houston TX
Packing and unpacking services in Houston TX – we can help you with all your packing and unpacking needs! Looking for packing and unpacking services in Houston TX? We've got you covered! Let us take care of your packing and unpacking needs – we're the experts!
Residential and Commercial Moving
Autoplex Moving is a full-service residential and commercial moving company that is committed to providing our clients with a stress-free moving experience. With years of experience in the industry, we understand the unique challenges and concerns that come with moving, and we work closely with our clients to ensure that every aspect of the move is handled with care and attention to detail. At Autoplex Moving, we pride ourselves on our professionalism, reliability, and commitment to customer satisfaction. Our team of highly trained and experienced movers has the expertise and equipment necessary to handle any type of move, whether it's a small apartment or a large commercial office.
Best Packing & Unpacking Services in Houston TX
A packing and unpacking service is when professional helpers help you prepare for moving to a new home. They pack your things using special materials to keep them safe. When you arrive at your new place, they help you unpack and put everything in order. Are you moving to or from Houston, TX? Don't worry about packing and unpacking your stuff, let the experts handle it! Packing & Unpacking Services in Houston TX are here to help make your life easier. They have a skilled team that will pack all your things carefully so they don't get damaged during the move. They know how to organize everything efficiently, so unpacking will be a piece of cake when you get to your new place. Just imagine how much time and energy you'll save by letting professionals do this job. Whether moving your home or office, you can trust professionals in Houston, TX to take care of all your packing needs.
Different Tips For Packing
Do-it-yourself packing: This means you pack everything by yourself. You have to get your boxes, bubble wrap, and tape. It gives you control, but it takes time and effort.
Professional Help: Professionals help pack certain things or rooms with this option. They bring the supplies and make sure your things are packed well.
Full packing: This is when the pros pack everything for you, even fragile stuff. They use good materials to keep your things safe during the move.
Some packing services also help you unpack when you get to your new place in Houston, TX. They'll unpack your things, put them where you want, and get rid of the packing materials.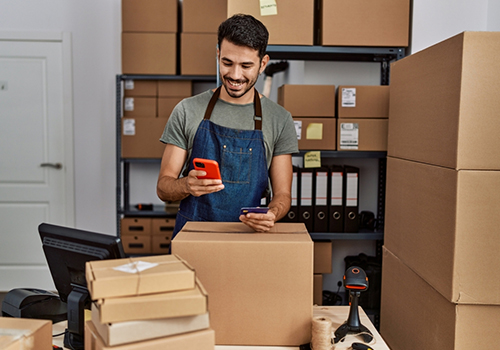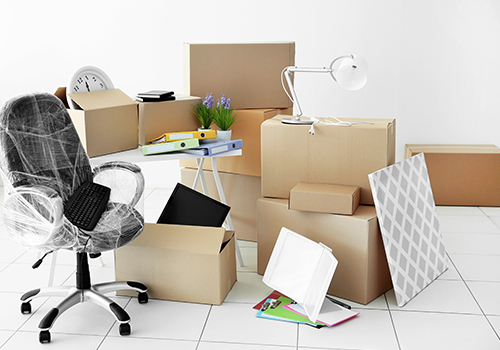 Essential Items To Pack For Commercial Move
If you're moving your business to Houston, TX, there are important things you should pack. First, gather all important papers like leases and contracts. You'll need them later. Don't forget office supplies like pens, paper, and staplers to work easily in the new place. Pack computers and other electronics carefully so they aren't damaged during the move. Take apart desks, chairs, and filing cabinets, and pack them well to keep them safe. Remember any special tools or equipment your business needs. If you want an easier move, you can hire reliable packing & unpacking services professionals to pack and unpack everything for you. They will make sure everything goes smoothly when moving to your new office.
Strategies For Packing And Unpacking Electronics Houston Tx
You can use some simple strategies when you're getting ready to pack and unpack your electronics in Houston, TX. First, gather the things you'll need, like soft materials to protect your electronics and strong boxes to put them in. It's important to put labels on the boxes so you know what's inside and where it goes when you unpack. Before you take apart any electronics, take pictures or write down how they're connected so you can remember them later. If you still have the original boxes for your devices, use them if you can. If not, you can ask for help from people who pack and unpack electronics. Our packing & unpacking services experts will take good care of your things so you don't have to worry about them.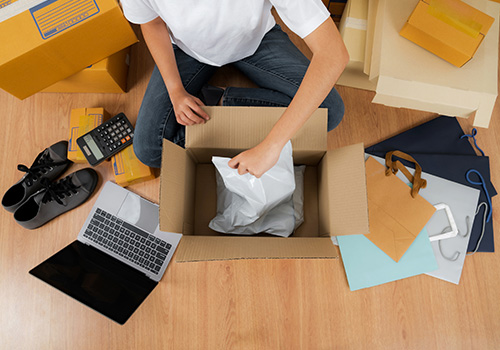 How To Do Unpacking After A Move?
When you move to a new place in Houston, Texas unpacking everything can be overwhelming. But don't worry! Here's how you can make it easier. First, make a plan. Decide which things are most important to unpack first. Then, assign each room a specific area for unpacking. Start with big items like furniture and put them where they belong. Concentrate on one room at a time after that. Open the boxes and put things away based on what they're used for or what category they belong to. Use shelves, bins, or hooks to save space and keep things organized. If it feels too hard, you can hire packing & unpacking services to help you in Houston, TX. Autoplex Movers experts will do it quickly and save you time. Remember to take breaks, drink water, and ask for help if you need it. With some patience and organization, you'll have your new Houston home or office unpacked and tidy in no time!
Autoplex Movers offers comprehensive packing and unpacking services for clients who need help preparing for a move. We understand that packing and unpacking can be time-consuming and stressful, which is why we offer our clients the option to have our experienced movers take care of it for them. Our team of professional movers is trained to pack your belongings using high-quality packing materials such as boxes, bubble wrap, and packing tape. We take great care to ensure that your belongings are protected during transportation.
We label each box and create an inventory of all your packed belongings to make the unpacking process easier for you. We will place your furniture and belongings where you want them and remove all the packing materials. After unpacking, we will dispose of all the packing materials, leaving you with a clean and organized space.
Our team of trained and experienced movers is committed to providing the highest level of professionalism and customer service to ensure that your move is as smooth and stress-free as possible.
There is nothing that motivates us more than the satisfaction of our customers.