Furniture Assembly Services in Houston TX
Our team of experts can help you save time and money on your next furniture assembly project. Let us help you with your next furniture assembly project in Houston TX.
Residential and Commercial Moving
Autoplex Moving is a full-service residential and commercial moving company that is committed to providing our clients with a stress-free moving experience. With years of experience in the industry, we understand the unique challenges and concerns that come with moving, and we work closely with our clients to ensure that every aspect of the move is handled with care and attention to detail. At Autoplex Moving, we pride ourselves on our professionalism, reliability, and commitment to customer satisfaction. Our team of highly trained and experienced movers has the expertise and equipment necessary to handle any type of move, whether it's a small apartment or a large commercial office.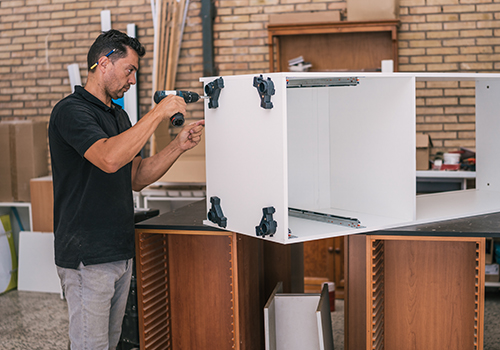 What Is Included In Furniture Assembly Services?
Furniture assembly is when experts help you assemble your furniture. They can assemble desks, chairs, tables, shelves, cabinets, and bed frames. They take all the parts out of the box and organize them in Houston, TX. Then they carefully connect everything to make sure it's strong and works well. These services save you time and make sure you don't get confused with the instructions or small pieces. The experts know how to assemble furniture quickly and correctly in Houston, TX. It's a great way to make sure your furniture is set up nicely without any problems. So, whether it's for your house or office, furniture assembly professionals help you and make things easier.
Common Furniture Assembly Mistakes Houston TX
When putting together furniture, it's important to avoid common mistakes that make things harder in Houston, TX. Not attentive reading the instructions is one error. The instructions tell you how to do it right. Using the wrong tools is another error. Having the right tools helps you do the job correctly and keeps things safe. Don't rush! Take your time to make sure everything fits together nicely. Lastly, make sure all the pieces are connected properly. If they're not, the furniture might wobble or fall apart. Remember these tips, and you'll have an easier time putting your furniture together without any problems in Houston, TX. If you're having problems assembling furniture, contact Autoplex Movers for the best Furniture Moving Services in Houston TX.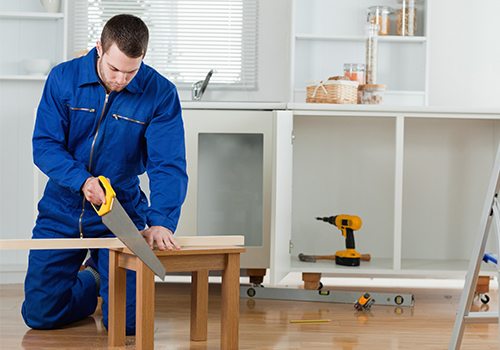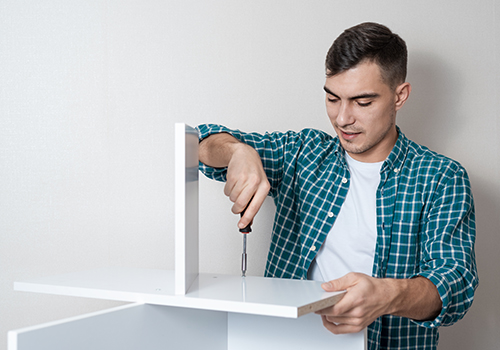 How To Disassemble Furniture Safety?
Taking apart furniture safely in Houston, TX is an easy task that you can do yourself. Here's how to do it. First, gather the tools you need, like a screwdriver, pliers, and a hammer. Find a good spot to work where you have space. Start by removing any loose parts, like cushions or small things, and put them away. Look for screws or bolts that hold the furniture together. Use the screwdriver or pliers to take them out carefully and keep them in a safe place, like a bag. If some parts are stuck, gently tap them with a hammer to loosen them. Remember to be careful with heavy or fragile pieces to avoid getting hurt. If you don't want to do it yourself, hire professionals who offer furniture assembly services in Houston, TX.
You may also need: Packing & Unpacking Services in Houston TX
Autoplex Movers offers furniture assembly services for clients who need help assembling their furniture after a move. We understand that furniture assembly can be a time-consuming and frustrating process, which is why we offer our clients the option to have our experienced movers take care of it for them. 
Our team of experienced movers has years of experience assembling all types of furniture, including bed frames, dressers, tables, chairs, and more. We are familiar with all types of furniture assembly instructions and can quickly and efficiently assemble your furniture.
Our team of trained and experienced movers is committed to providing the highest level of professionalism and customer service to ensure that your move is as smooth and stress-free as possible.
There is nothing that motivates us more than the satisfaction of our customers.