Large and Heavy Item Movers
Large and Heavy Item Moving Houston TX
Need help moving a piano, pool table, or other large, heavy item in Houston TX? AutoPlex Movers is here to help! We offer professional moving services to make your move easy and stress-free. Make your large or heavy item move easy and stress-free by hiring our experienced professionals in Houston TX!
Residential and Commercial Moving
Autoplex Moving is a full-service residential and commercial moving company that is committed to providing our clients with a stress-free moving experience. With years of experience in the industry, we understand the unique challenges and concerns that come with moving, and we work closely with our clients to ensure that every aspect of the move is handled with care and attention to detail. At Autoplex Moving, we pride ourselves on our professionalism, reliability, and commitment to customer satisfaction. Our team of highly trained and experienced movers has the expertise and equipment necessary to handle any type of move, whether it's a small apartment or a large commercial office.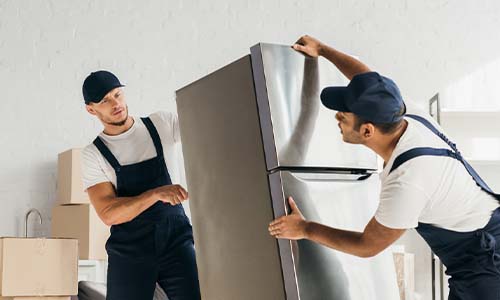 How To Transport Colossal Appliances in Houston TX?
Moving really large and heavy item can be super hard in Houston TX, but there are ways to make it easier:
Measure the appliance's size and the doorways it needs to go through. It helps you plan and avoid any accidents.
Get tools like a dolly, straps, and blankets to protect the appliance. Take apart any parts that can be removed to make it lighter and smaller.
Ask for help from our professionals, who can move large and heavy item in Houston TX. They have the right tools and know-how to do it safely.
Don't worry, follow these steps, and you'll move your appliances like a pro! So, choose large and heavy item moving services to move your colossal appliances.
If you need to move really heavy things and want to save money, here are some ideas:
Plan: Start preparing early so you don't have to rush and spend extra money.
Get rid of stuff: Sell or give away things you no longer need. It makes your load lighter, so you pay less.
Do it yourself: Rent a truck and ask friends or family to help you move. It can be cheaper than hiring professionals. But it's better to consult with a large and heavy item moving professional to make the right choice.
Check insurance: See if your home or renter's insurance covers any damage during the move. That way, you won't have to spend more on insurance.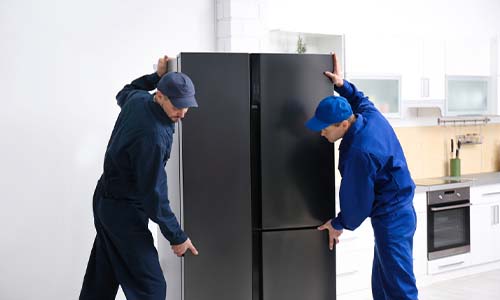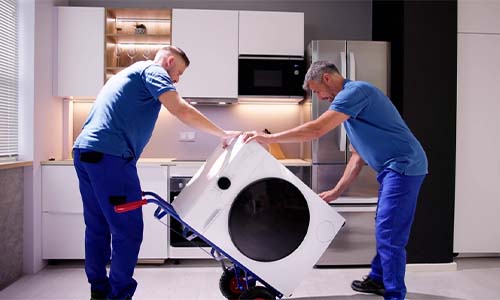 The right equipment is important when moving large, heavy items in Houston TX. The tools you'll need are furniture dollies, appliance dollies, and moving straps. Furniture dollies are like strong platforms with wheels that make it easy to move heavy furniture. Appliance dollies are made for moving big appliances like fridges and washing machines. They give extra support and keep things stable. Moving straps are important, too, because they help you lift and secure heavy items. These tools will make moving easier and safer for you and your things. Hiring Large and Heavy Item Moving professionals is crucial for a safe and secure move.
Autoplex Movers offers specialized moving services for clients who need to move large and heavy items such as pianos, pool tables, safes, and more. Our team of experienced movers is trained to handle these types of items with care and precision, ensuring that they arrive at their destination safely and without damage. We understand that moving large and heavy items can be a challenging and stressful process, which is why we offer a range of specialized equipment such as hydraulic lifts, ramps, and dollies to make the process as efficient and safe as possible.
We work closely with our clients to develop a customized moving plan that takes into account the size and weight of their items, as well as any other factors that may impact the move. Our team of expert movers is committed to providing our clients with the highest level of customer service and satisfaction, and we will work tirelessly to ensure that your large and heavy items are moved safely and efficiently.
Our team of trained and experienced movers is committed to providing the highest level of professionalism and customer service to ensure that your move is as smooth and stress-free as possible.
There is nothing that motivates us more than the satisfaction of our customers.